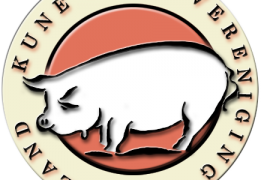 Dutch Kune Kune Society / Herdbook Registration Kune Kune Foundation
Eddy van Dijk, Netherlands
"Just like the "Bonte Bentheim" pig, the Kunekune pig is a rare breed in the Netherlands. Kunekune pigs originally came from New Zealand, where they have always lived with the Maori. "Kune Kune" means "fat and round" in Maori language.
In 2005 we have imported 4 different bloodlines to Holland. At this moment we have 10 different bloodlines in the Netherlands.
The Kune Kune Vereniging Nederland (Dutch Kune Kune Society) has been established in June 2008. Since 2009 the society has been entitled by the British Kune Kune Pig Society for managing and emitting pig pedigrees.
This year the Dutch Kune Kune Society has decided to purchase ZooEasy Online software. When we first began the herd book registration in 2009, we started out with Excel to create a Dutch pedigree layout. In the beginning this was sufficient, but it was a very time-consuming task, because all information had to be added manually. We were getting more and more orders, so it was time to automate the process. This way we could simplify herd management and reduce the possibility of making mistakes.
In 2010 we started to investigate a synoptic, user friendly program for herd book registration and finally we have chosen ZooEasy. This program meets all our needs, like inbreeding calculations and the possibility to add trial pedigrees.
The software hasn't been activated for our members yet. We have to transfer all our data first and we will start online on the first of January 2012.
So far we are very pleased with the user friendliness of this program and with the ZooEasy help-desk team for their excellent support and accompaniment."