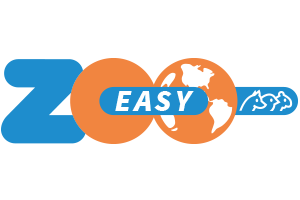 We bring your two new versions of ZooEasy!
We've got great news for all breeders! In November of this year we will not release one, but two new versions of ZooEasy. ZooEasy V12 will be the very last version that has to be installed on your own computer. We have improved the program so it's even wholesale mlb jerseys easier to use. We are proud to have made this program big so we can offer you this final version. That's all thanks to the feedback and conversations with our faithful customers. Version 12 will be a true recognition for everyone who uses ZooEasy!
ZooEasy makes the big step to the cloud
Lots of our customers have told us they would love to use ZooEasy on their tablets, Apple computers and smartphones. We're proud to tell you that those wishes will come true. We'll release a whole new version of ZooEasy that allows you to put all your animals in the Dortmund cloud: ZooEasy Single User. It's based on the current program of ZooEasy Online. This program is currently used and recommended by many animal associations and organisations, like the American KuneKune Association, Herdenschutzhunde Schweiz and the Dutch Association of Stabij- and Wetterhounen. ZooEasy Single User can be used everywhere, at any time. Now you can add your new born hamsters on your tablet while you're cheap nba jerseys kneeling beside them, or upload the picture of your winning dog just after cheap jerseys you've received the greatest prices at shows.
Be the first to use the new versions
ZooEasy Be will rise to the cloud at November this year for all breeders who use ZooEasy individually or as a group. You will always have 30 days to try it for free. ZooEasy Version 12 will be released a little later in this same month. Follow us Website on Facebook and Twitter for the latest updates and be the first to try our newest versions.