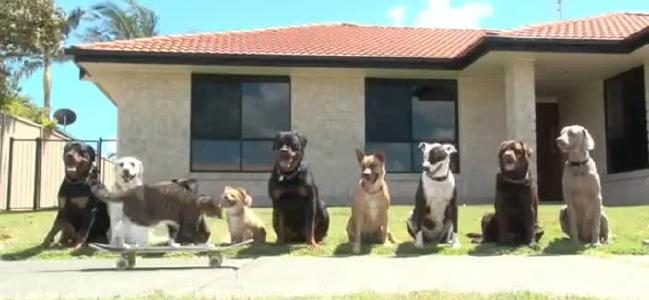 Funniest animal videos of the summer
Are you just home after a holiday? Or will you soon go on a trip? With this funny animal videos you will enjoy the summer again in no time.
Dog walking service in Australia
These happy dogs and a cat can't wait for their dog walker to pick them up. And there's no better place for fun and play than the beach. Look them running, jumping, enjoying the sun and playing around before they need to go home again to their owners. You'd almost step in the plane immediately to go with them.
Japan: Rabbit Island
Just near Takehara (Hiroshima, Japan) is the island Ōkunoshima. This is also known as Rabbit Island. The rabbits walk free here. They're really calm and tame. They come at you, sniff your feet and are curious to see if you have something nice to eat. Like this visitor, who spoils thse cute rabbits with their favorite food: apples.
A surprise in the Swiss Alps
Wow! Just imagine to be on holiday in Switzerland and encounter these animals during your walk. Isn't it amazing? The traditional cowbell is used so farmers hear where their cows are at all time. When it's time to go home, you just have to follow the sound of the cowbells to find your herd again.
Home sweet home
But after a nice holiday there's nothing like coming home again. Especially when one of these cute cats are waiting for you.