Cat breeding software
When you're a cat breeder, you want the best for your animals. You take care of them, so they will grow up as healthy and social cats. With or without a pedigree. As a breeder, you know everything about your animals, but sometimes it's too much work to keep up with all the breeding information with an administration on paper only. ZooEasy software helps you to register all data, giving you better insight into the health of your cats, so you can make responsible breeding choices. That will help you to breed a healthier generation of new (purebred) cats.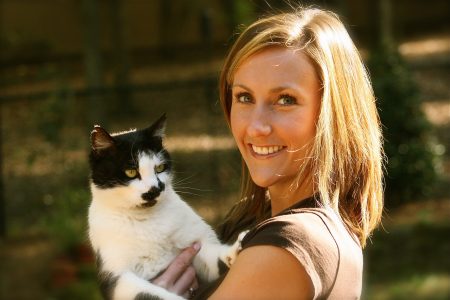 For every cat breeder and association
ZooEasy is suitable for every beginning and professional breeder, and associations of all cat breeds. Are you an individual breeder or perhaps you own a cattery? Then you can use the software to register your own animals. Associations and breeding organizations use our cat software to gain better insight into the health and relationship percentages between their cats. The program is suitable for breeders of all cat breeds, purebreds or cats without a pedigree. That includes:
Abyssians
American Shorthairs
Birmans
Exotics
Maine Coons
Orientals
Persians
Ragdolls
Siameses
Sphynxs
And many other breeds
The best software for all cat breeders
As a responsible cat breeder, it's important to know everything about your animals. This begins with a well-kept administration. You can add all kinds of information to your own database, such as characteristics, (genetic) features, health data and lineage. Fill in everything you need to know as a breeder, including names, titles, chip numbers and dates of birth. Complete this information with notes about their fur, colors, eyes and other features that you want to know. Also add a picture to show on the pedigree. The pedigree will give you a clear understanding of the ancestors of your cats. You can also trace bloodlines unlimitedly.
Our software allows you to register a lot more information, including results of medical tests, contest results and the names of all the contacts you've met in your hobby or profession as a cat breeder. Find out about all features or just start your 30 days free trial today.
Relationships and inbreeding
Are you curious to know how your cats are related? When you register a new cat, always select the parents. The software will combine all data and calculates the relationship percentages of all your animals. You can also find the ancestors on a pedigree. The more generations of cats you've added to the program, the more accurate the results will be. That will give you more knowledge to select a breeding pair. Create a trial pedigree to see the relationship percentage between a selected male and female. A lower percentage is better because this will help you to prevent inbreeding. You can also create a relationship matrix. At a single glance you will see which cats are related and which pairs form a good pair for breeding.
For the calculation of relationships and inbreeding percentages, ZooEasy uses the method of Wright. This method is provided by Wageningen University and Research Center (WUR).
Your cat's health
You always want the best care for your cute cats. Register all health data for every single cat. Our cat pedigree software has features to create notes of every vet visit, to add attachments of health results and to save results of all kinds of tests. Analyze this information to find the healthy bloodlines or to identify any similarities between common ancestors. This will provide every breeder with clear insight into the health of their cats, helping to make responsible choices when selecting a new breeding pair.
Creating a pedigree
With ZooEasy software every breeder can quickly generate their own pedigree. When you've entered the data of your animals, the program will create a pedigree in just two mouse clicks. The pedigree shows multiple generations and gives basic information about your cat, such as their name, gender and inbreeding percentage. You can easily extend or change this information according to your personal preferences. You might want to add different info on the pedigree if you exchange this with another breeder than when this is for private use. Have you also added pictures of your cats? These are automatically visible on the pedigree.
Every breeder, cattery and association can easily customize their pedigrees. Create your own layout, so you can print every pedigree in your own corporate identity. Add a logo and change the custom colors. Now you can provide a professional looking pedigree to give to new owners or to other breeders.
Cat shows and contests
If you attend cat shows and other contests, you can save the results in ZooEasy. Name each show, show location, date of the event and more. Upload the judge's report as an attachment to your show results, to easily retrieve this information later on. Make notes of every show and add pictures of all cats that attended the show for each event. This will give you a clear overview of all results. Which cats perform best according to the judges? You can easily find the answer to that question in the history of your personal database.
ZooEasy for cat associations
ZooEasy is also available for two or more users. If you want to share your complete database with a close friend, family member or other breeders, just choose a Multi user subscription. Now you can log in together to the same database.
Cat associations, cat registrations and cat breeding organizations, such as the TICA, National Cat Club, ACFA, CFA, FIFe, AACE, GCCF, The Australian Cat Federation Inc and the Canadian Cat Association also choose a Multi User or Unlimited subscription. Our program is also used by Ani-Zoo in Belgium. The program is suitable for cats with or without a pedigree. The software is valuable for associations because it has many features to analyze data, including insight into relationships, inbreeding and the health of all registered cats. This information helps to offer members good advice about breeding (purebred) cats.
Only the board can access privacy-sensitive information. The board can add animals to the database. Members can log in with their personal account and password. They can access the database with a breeder account or a read-only account. A breeder can change the information about their own cats. The manager can always see which member has changed something. A member with a reader account can only see certain information about the registered cats and can create trial pedigrees to select a male and female cat for breeding. The board will always keep the control of the information and decides which information is visible to members. This makes ZooEasy a complete and secure database for all members of the cat association.
Try ZooEasy 30 days for free
Discover all features of our pedigree software for cat breeders. Try ZooEasy 30 days for free.