Dog breeding software
ZooEasy is the ideal online registration program for breeding dogs. Many breeders and clubs use our pedigree software to safely store all their information. There are many advantages: it's easy to keep track of your dog's health, the program calculates relationship percentages and automatically shows inbreeding percentages. You can also quickly print a professional pedigree with information about your dogs.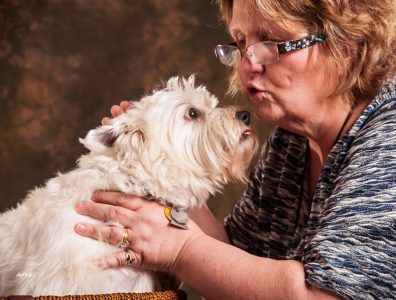 Suitable for all dog breeding
ZooEasy is suitable for breeders of all kinds of dogs, with or without a pedigree. It doesn't matter whether you're breeding Labrador Retrievers, Golden Retrievers, German Shepherds, Pugs or Chihuahuas, you can register all your lovely animals. All records are kept safe in your own database. Plus, create detailed pedigrees for every dog to show the most important facts about the animal. And trace the unlimited bloodlines of your dogs. A good understanding of your dogs makes you a better breeder.
Every dog in your database
You are in control of your own database. Store all dog breeding information, including chip number, title, name, parents and date of birth. Add pictures to complete your pedigree. Make notes about the character of each dog. You can easily find this information when you want to pick the best parents for your new puppies. Will you also register dogs that you don't own, including puppies sold or a dog from another breeder? Then check the box to indicate yourself as the breeder and/or owner.
Dog breeding & health issues
When breeding dogs, it's important to keep track of the health of your pawed friends. Good health leads to less inbreeding and stronger, happier dogs. ZooEasy offers ways to keep track of such records. For instance, register various test results for hip dysplasia, elbow dysplasia, eye problems and deafness. You can also add notes about vet visits and vaccinations. This offers concrete insight into the health and personal history of every dog, improving your breeding results.
Prevent inbreeding
It is easy to analyze data with ZooEasy. Our software calculates inbreeding percentages for every dog. This can also be seen on the pedigree. Are you curious to know which dog forms the best breeding pair with your dog? Create a trial pedigree, to see the inbreeding percentage of the pups immediately. Or, create a relationship matrix with a set of selected males and females. The matrix shows the relationship percentages between each possible breeding pair. The calculation method (formula of Wright) is created by Wageningen University and Research Center (WUR) in Europe. This information means you can quickly make responsible choices and prevent inbreeding, which is important to all breeders.
Create a pedigree
Once you've added the basic info about your dogs, you can easily create a pedigree. A customized pedigree shows the name, picture, ancestors and inbreeding coefficient of your dog. You can simply adjust this by, for example, adding health information or championship titles. You can also add the logo of your kennel. It's always easy to adjust your pedigree for different purposes. Change the information you would like to keep for your own use, yet make different pedigrees for the new owners of your pup or other breeders. You can print this or save your pedigree digitally.
Shows and competitions
Do you enter your dogs into shows, competitions and contests? These events are exciting every time. How will your dogs look and behave compared to other dogs of the same breed? Competition can be hard, but it's also very rewarding; most days you and your dog work together closely and have a great day together. Register the results of each event you've participated in with your dog(s). Include extra attachments with each result, such as pictures of your winning dog or the judge's report. Now you have all the information about your champions in one place, to use when selecting new breeding pairs.
Software for dog associations
ZooEasy software is also used by associations, societies, clubs and other breeding registers. Organizations can add information to their own database and can choose to share this information with their members. For example: a breeder can see and change information about their own dogs, create a trial pedigree to select a possible breeding pair or gain insight into the ancestors of their dogs. The board will always decide which information is visible to members and which (privacy sensitive) information is visible to staff members only.
Many associations and organizations also use ZooEasy to analyze the health and inbreeding of their dogs. With our software you can export your own data to external programs such as PopRep. Some of the associations using ZooEasy include:
Pro tip: Multi user subscriptions start from two breeders and up. Are you a hobby breeder working close with other breeders? Then you can also start a Multi user subscription to manage all your dogs in one database.
Try ZooEasy for free for 30 days
Start your free trial period of ZooEasy today and discover all new features. Add your own dogs and create your own pedigrees. Every dog breeder and association can keep track of their information in their own safely secured database. Start your trial subscription today and improve your breeding results right away.