Horse breeding software
Every horse breeder, association and studbook keeps track of an accurate administration. ZooEasy software is a valuable tool for everyone who breeds horses. Register all information about each horse, such as characteristics, medical data and prizes won. The program automatically keeps track of all inbreeding and relationship percentages. This information can be added to the pedigree. Now you can make responsible breeding choices based on the right information.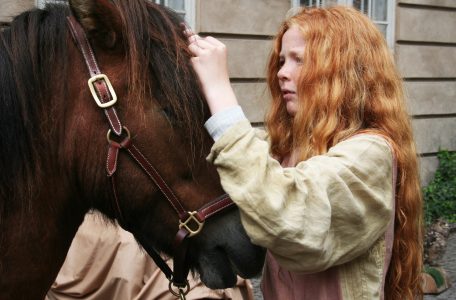 Suitable for all horse breeding
Our program is suitable for keeping track of information about breeding for all horse breeds including the Missouri Fox Trotter, Arabian, Andalusian, Appaloosa, and Quarter Horse. It's also perfect for the registration and preservation of rare horse breeds, such as the American Cream, Cleveland Bay, Hackney Horses and the Suffolk Punch. With our program you follow bloodlines unlimitedly and find all the information you need to decide which horses to breed. It doesn't matter if you breed with or without official pedigrees. Everyone can use ZooEasy: from starting breeders to professional ranches and studbooks.
Registration of horses
Our breeding software is perfect for saving the records of all horses. Register their name, title, registration number, date of birth, father, mother and characteristics. Keep track of this information and later you can trace bloodlines unlimitedly. Make notes about the appearance and character of each horse, their health and contest results. Also add a picture to complete your records. This completes the basic information that will help you to make responsible breeding choices.
Health of your horses
Every breeder wants to breed strong and healthy horses. Keep track of the medical files of each horse. Add notes about every vet visit, vaccinations and test results of faecal examinations. Upload results of medical tests as an attachment, to keep track of their health. Now you can give each and every single horse the best care. Do you suspect a genetic defect in one of the bloodlines? Analyze the medical history of multiple generations of your horses to learn more about them. This information helps to breed strong and healthy horses.
Breeding: inbreeding and relationships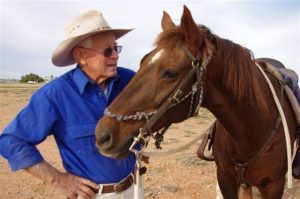 The program automatically keeps track of the inbreeding and relationship percentages for each horse. As soon as a foal is born, you see the inbreeding percentage of this young animal in your records and on the pedigree. ZooEasy uses the calculation method of Wright, provided by Wageningen University and Research Center.
Many breeders use ZooEasy to calculate the relationship percentages of their horses in advance, so they can make responsible breeding choices. Select a stud and mare and create a trial pedigree. Here you can see the expected inbreeding percentage of the foal or create a relationship matrix. For this, you can select multiple studs and mares. The table will quickly show you the relationship percentages between the selected male and female animals at a single glance. The percentages become more accurate once you've added more generations of horses to your personal database.
Studbooks and breeding associations have the extra possibility to export data from ZooEasy to external apps such as PopRep. Our files are suitable for creating a comprehensive population analysis of inbreeding and relationship trends of the horse breed you manage. By interpreting this analysis correctly, you can breed even stronger and healthier horses.
Horse pedigrees
Easily create  pedigrees for each horse. With just one mouse click the program creates a custom pedigree. This shows multiple generations of horses. A pedigree also shows extra information, such as name, title, gender and inbreeding percentage. If you have added a picture to the basic info, this will automatically appear on the pedigree.
Which breeding information you will see on the pedigree is up to you. For example, you can show health information and inbreeding percentages for private use, while you may like to show other information to your customers or other breeders. You can also adjust the layout of your pedigree, change the color scheme or add a logo for your association, studbook or breeding organization. This way you can quickly generate a professional pedigree.
Contests and other results
For many breeders the results of their horses and their descendants are important to choose which horses are suitable for breeding. Register all results of every horse. Add notes on every prize you've won at events such as dressage, endurance riding, jumping, horse racing or other sports events. Add pictures of the day itself to your competition archive and upload judge's reports as an attachment.
At events you'll meet many people. Add their contact inforation to your personal address book and keep in touch with fellow breeders, riders, vets and other horse experts.
Horse breeding associations and studbooks
ZooEasy is not only used by individual horse breeders. It's also suitable for two or more (hobby) breeders, professional horse associations, societies, studbooks and organizations that breed and preserve horse breeds. A well-kept administration helps every association to gain better insight into the breed, with information about characteristics, performances and health of the horses. This also provides opportunities to reduce potential genetic disorders. Better insight into the relationships between your animals will help to prevent inbreeding. This leads to well-motivated breeding choices.
Associations and studbooks can log in to the database with multiple people at the same time. The board chooses a manager, who has access to all features and information of the program. There are two extra levels of access. Someone with a breeder account can make changes to their own horses, but can't have access to privacy-sensitive information such as addresses of other members. Members with a reader account can only see horses, check pedigrees and create trial pedigrees, but they can't change anything. The board decides who gets access to which information, so that the database and breeding records remain secured.
Breeding associations and studbooks can choose to upgrade the features offered by buying extra modules or services. This includes a database setup, management course or other services. Take a look at our webshop to see all extra features to complete your horse administration.
Try ZooEasy 30 days for free
Discover all features and advantages of ZooEasy. This makes it easier to breed and manage your horses. Sign up today and start your free trial.