Mice breeding software
Responsible mouse breeding is easy with ZooEasy. As a breeder you know a lot about your mice: you know when they're born, who the parents are and their characteristics. Now you can easily save this information with ZooEasy. With our software you can keep track of your mice, as well as their characteristics, parents and health. The program gives you clear insight into inbreeding and relationship percentages between your mice. With this information you can make even more responsible breeding choices in the future.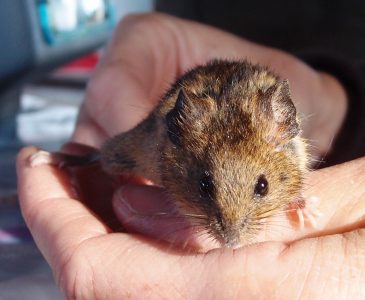 Suitable for breeding all mice
ZooEasy is suitable for everyone: it doesn't matter if you breed mice as a hobby or if it's your profession. ZooEasy is used by individual members but is also suitable for two or more breeders up to organizations such as the RMCA, The National Mouse Club and AFRMA. Individual mouse breeders keep track of their records in their own database. Mouse associations, clubs and organizations can log in with multiple members at the same time. This is particularly useful to analyze and understand the bloodlines of your mice and make responsible breeding choices. You can register all varieties of mice, including:
Colors, including agouti, black, blue, champagne and lilac
Markings, such as broken, uneven, Dutch or banded
Coat structure, including normal, satin and rex
Pink or dark eyes
And every other variety
Breeding and registering mice
Start ZooEasy with the registration of your mice. You can register all characteristics, including names, dates of birth, fathers, mothers, appearances and characters. This helps to trace all bloodlines unlimitedly. You can also add extra info for each mouse, such as pictures, show results, a medical file with test results from the vet and much more. Also add your personal contacts to your own database to complete your administration. Now you've got all your data on breeding mice in one central database.
Prevent inbreeding
When you start breeding mice, it can all go very fast. Theoretically, a female can get new pinkies about every three to four weeks. That means you need to process a lot of information in a very short amount of time. Keep track of your records while you are breeding. ZooEasy automatically calculates the inbreeding percentages of all pinkies. The lower the inbreeding percentage, the better this is for the health of your mice. Select a male and female to create a trial pedigree, to calculate the inbreeding percentage in advance. Or create a relationship matrix to see how several selected males and females are related to each other. Based on this information you can easily make a responsible choice for breeding mice.
A pedigree for every mouse
Once you've completed the basic information, you can create a pedigree with just one mouse click. The pedigree shows multiple generations of ancestors. Now you can see at a single glance if you have previously used the same ancestors in breeding. You can choose which information you want to show, such as name, gender, date of birth and inbreeding percentages. Make your pedigrees look great by adding a picture of every mouse. Customize your pedigree with your own color scheme and logo. Attractive for any hobby breeder, but also a professional breeder can show a pedigree with their own corporate identity to customers.
Features for clubs and associations
Clubs and mice breeding associations can also use the ZooEasy database. Our multiple accounts start from two or more accounts, so it's available for small groups of mice breeders until large associations. You can log in with multiple people at the same time and access one and the same database. There are three levels of access. A management account can see, add and change all information in the database. Members can have a breeder or reader account. With these accounts they cannot access privacy-sensitive information such as addresses or certain health information, yet members or co-workers are allowed to see mice and can create trial pedigrees. Please contact us for more information about all features for associations and clubs.
Try ZooEasy 30 days for free
Try ZooEasy thirty days for free. Now you can discover how easy it is to keep track of all information in one online database.