Pheasant breeding software
As a breeder of pheasants you want to enjoy your animals in the fullest. With the aid of ZooEasy software you will always have the right equipment to breed your animals. Register all your data like ring number, birth date and appearances. Keep track of all the information about bloodlines, health results and achievements. Analyzing this data will help you breed more beautiful, stronger and healthier pheasants in the future.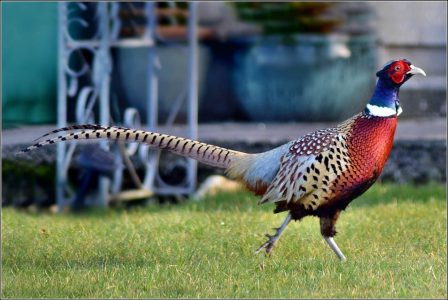 For all pheasant breeds
Our software is suitable for all breeders. It doesn't matter if you are just starting out with your first round of breeding or if you're a (semi) professional pheasant breeder. Everyone can manage the program easily. Start your own database for free and try it our yourself. Add your first pheasant and save your information to see how easy it goes. If you've added more pheasants, you can follow bloodlines or put together a breeding pair. Our program is suitable for individual breeders as well as pheasant breeding associations and societies. It can be used to register all kinds of pheasants, including:
Common Pheasants
Golden Pheasants
Himalayan monals
Lady Amherst's
Mikados
Reeves
Siamese firebacks
Silver Pheasants
Swinhoes
White Eared Pheasants
Administration of every pheasant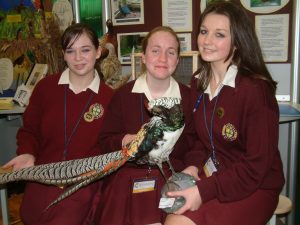 You can easily keep track of all your pheasants. Register all data that is important for breeding, such as band numbers, date of birth, gender, father, mother and feather colors. Keep a medical file for every animal and register all your contacts.
Before you start breeding, you can easily create trial pedigrees. Select a male and female and the program will calculate the inbreeding percentage of the offspring automatically. With a relationship matrix you can quickly see the relation between multiple selected males and females. With just one click you can create a pedigree for every pheasant. Here you will see three, four or five generations of the ancestors.
Pedigree for all you pheasants
With ZooEasy you can easily create a pedigree for all your pheasants. This will enable you to see several generations, and you'll immediately see the pheasants from which your animal descended. Make your family tree even more beautiful by adding photos. In addition, the pedigree will show basic information that you have entered yourself, such as the name, date of birth and inbreeding percentage. You can easily change the pedigree by selecting the information you want to include. Or create your own layout by selecting your preferred color scheme and logo.
Very suitable for associations
Are you breeding your pheasants in a club or association? Then choose for a Multi User account. With that you have all the functionalities of a normal account, but you decide who has access to your database. This way a board member can look at and change all the data, while a member can only see the data and not change it from their pc, tablet or smartphone. This way you are in complete charge of your database.
Try ZooEasy for free
Are you a breeder of pheasants then try ZooEasy the first 30 days for free. Upload your animals and discover the possibilities of ZooEasy.