Breeding pigeons
Every fancy pigeon breeder would like to spend as much time as possible with their pigeons or doves. Our software saves lots of time on the administration of your animals. Install the software on your laptop or computer and easily keep track of all information. It will give you more insight into the health, inbreeding percentages and performance of your doves. Based on this information, you can create breeding pairs and start breeding doves. With our software, you will save much time to care for your animals and enjoy them.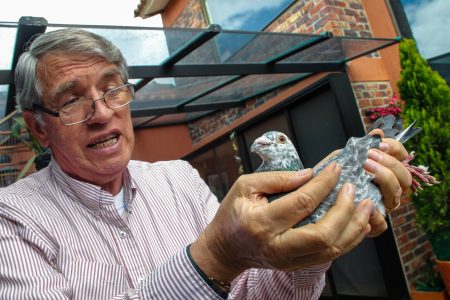 For all kinds of pigeons
Our software is perfect for everyone who would like to breed fancy pigeons. It doesn't matter if you are just starting a new hobby or if you're a professional breeder, everyone can easily manage our program. Just add your first pigeon to your administration to see how easy this goes. This software is also suitable for members of pigeon associations and clubs all over the world. You can register all kinds of animals and different breeds, including:
Asian Feather Pigeons, such as Frillbacks, Jacobines and Lathores
Color pigeons, such as Starlings, Swallows and Ice Pigeons
Frills and owls, such as Oriental Frills, Turbits and Chinese Owls
Homer and hen pigeons, such as American Show Racers and English Carriers
Pouters and croppers, such as Norwich Croppers, English Pouters and Jiennense Croppers
Tumblers, such as Boston Blue Tumblers, English Magpies and Australian Performing Tumblers
Utility pigeons, such as Carneaus, Mondains, Kings and Strassers
Spend more time with your pigeons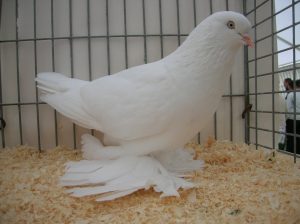 All pigeon breeders want to spend time with their pigeons. The ZooEasy software saves a lot of time when you register your animals. Login to ZooEasy and easily keep track of all information. This gives you a lot of insight into the health, inbreeding and performance of your pigeons. Based on your information, you can select suitable pairs and start breeding your pigeons. With our software, you will have more time to properly take care of and enjoy your pigeons.
Advantages of ZooEasy
The advantage of ZooEasy is that the registration of you pigeons is all online. This requires a constant internet connection. You can login from anywhere, your laptop, your smartphone or your tablet. This way your data is always close by.
Keep track of all the data on your pigeons
Start with ZooEasy now and add your pigeons to your own online database. This will give you a great overview of your pigeons and will keep all your information complete. Register all basic data, like the registration number, gender, birth date and colors. Add the parents and add who bred the pigeon and who owns it now.
Within ZooEasy you have the possibility to add extra data as well. Add a picture of your pigeon for example, details on the colors or build, size, weight, medical data, show results and much more. This will make you capable of taking even better choices in the future when you decide on which pigeons to breed.
Breeding pigeons together
If you work intensively with other breeders, you can use ZooEasy together. For example when you are working together with a family member and regularly exchange pigeons. With a ZooEasy Multi User subscription you are able to work on the same database together. This option is from two users. You will both login to the same database with your own user name and password. Then you can both add new pigeons, add data to the pigeons and share notes with each other.
Also ideal for associations
ZooEasy is also ideal for clubs and other associations, that focus on pigeon breeding. The board will have access to all the data and can decide which information they want to share with and have edited by their members. This way you can organize all the associations information in one system, while also giving your members easy access to the most important information about the pigeons. Please feel free to ask us more information on the possibilities for you and your association.
Try ZooEasy now!
Do you want to register your pigeons properly?
Try ZooEasy now, the first 30 days are free.