Pony breeding software
ZooEasy software is highly valuable for keeping track of the administration and breeding results of all your ponies. More and more breeders, associations and studbooks use ZooEasy as an easy way to keep track of all data in their own online database. Register all characteristics of your ponies, save all medical files and gain better insight into the inbreeding and relationships of each pony. Once you've got the right information, it's easy to make responsible breeding choices for your ponies.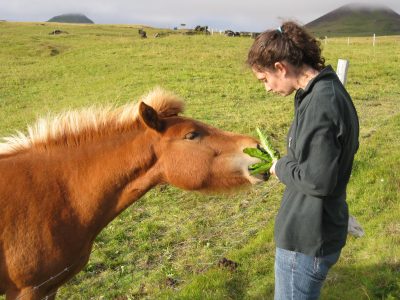 Breeding software for all ponies
Our online program is suitable for anyone who has just started breeding but also for professional stud farms, ranches, studbooks and pony associations. With ZooEasy you can keep track of all information about pony breed(s), such as characteristics, offspring and inbreeding percentages. Just add your first pony to your own database and see how easy it is to use. Start your 30 days free subscription to try this yourself. Our program is also used to breed and preserve rare breeds, because of our excellent insight to all bloodlines of your ponies. It is suitable for all ponies, including:
American Quarters
Connemaras
Dartmoors
Exmoors
Navarras
New Forest Ponies
Ponies of the Americas (POA)
Shetlands
Welshes
And many other breeds
Register your ponies
The software makes it easy to register everything about your ponies. Start by adding basic breeding information, such as the registration number, name, title, date of birth, gender and characteristics. Also add the father and mother of the pony, so you can quickly make a pedigree and keep track of all relationships between your ponies. This will help you later on when choosing breeding pairs and to follow bloodlines unlimitedly. Upload a picture of your pony to complete your records. Also keep track of extra information on each pony, including their medical files, contest results and more.
Breeding and medical files
When you start breeding ponies, it's important to keep track of the health of each animal. Add notes about vet visits, keep the results of the last faecal examination and upload files of every medical test result. Does one of your ponies need special care, such as a diet or quarantine? Make notes of each treatment and write down the progress of each of your ponies. Also make notes about genetic disorders that occur, to see which animals are or aren't available for breeding. This way you can give every pony the special care they need.
Software for inbreeding and relationships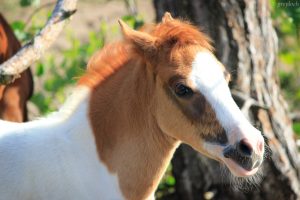 For the calculation of inbreeding and relationship percentages, ZooEasy uses the calculation method of Wright, provided by Wageningen University and Research Center (WUR). When you add a foal, the software automatically calculates the inbreeding percentage of the newborn pony. Do you want to know what the relationship between your ponies is? Select a mare and stud and create a trial pedigree or select multiple males and females to create a relationship matrix. This indicates how all possible breeding pairs are related to each other in a clear table. This will give you a quick overview of the relationships of your animals, to make responsible breeding choices.
Pedigrees for each pony
When you've added two or more generations of ponies to the program, you can create a pedigree with just one mouse click. The pedigree shows multiple generations of ponies. Choose which information you want to show on the pedigree, such as name, date of birth, gender, inbreeding percentage and titles. If you've added a picture to the basic information, the pedigree shows the picture automatically. Customize your layout to a color scheme of your choice and optionally add a logo for your stud farm, pony association or studbook.
Contests and contacts
Keep track of all contests, shows and examinations you and your pony attended. Add notes for every event, such as the date, results and prizes that your pony has won. Have you received a judge's report? Upload this file as an attachment to the achievements of your pony.
You can also save all your contact information with our software. Now you can register everyone involved in your hobby or profession as a pony breeder in one complete database.
Pony associations and studbooks
ZooEasy software is also suitable for two or more breeders, such as befriended breeders, associations, studbooks and pony breeding organizations. The program is used by several associations, including the Dutch New Forest Pony Studbook. The association chooses a manager who controls the complete database. Members can have different levels of access. A breeder can add and change information about their own ponies. Other members can have access with a reader account, meaning they cannot make changes, but can see certain parts of the database that they're allowed to see.
ZooEasy offers extra modules and services for associations and studbooks. Take a look at our webshop for extra features, including management courses, complete database setup or other services. It's also possible to connect your database with sister organizations in your own or foreign countries. Just ask us about the possibilities for customized projects.
Free trial period
Try ZooEasy software yourself and discover how much easier it is to keep track of your data. Sign up and start your thirty day free trial today.