Poultry breeding software
While breeding poultry, like chickens, turkeys and other birds, you want the best for your animals. ZooEasy software will help you register all the data properly. Keep track of all the pedigree data, appearances, health and performances. By analyzing this data you will get a better insight in your breeding results. Which will help in breeding more beautiful, stronger and healthier poultry.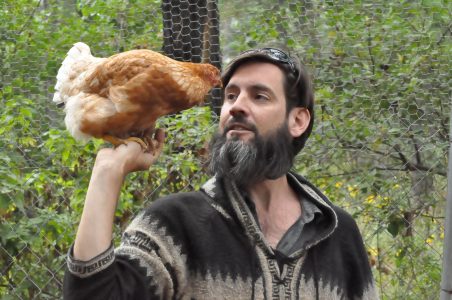 Software for all chicken, turkey and other fowl
All breeders can use our software for the registration of breeding information. The program is in use by starting hobby breeders, breeders with several years of experience and (semi) professional breeders. Keep your own administration private or start a subscription with two or more fellow breeders. It can also be used by associations and societies who keep information about poultry breeding. And luckily it's very easy to use. Our software is suitable for all poultry, including:
Chicken
Turkey
Guinea fowl
Peacocks
Creating pedigrees
Use ZooEasy to create pedigrees fast to get a great overview of you chickens, turkeys, peacocks and other poultry. It will show you the animal, it's name, birth date and inbreeding percentages. When you've added pictures they automatically show up on your pedigree. Fun and very useful!
ZooEasy for associations
When you are working together with two or more persons and you want to share your database than ZooEasy is the product for you. Share your database with a breeder you trust, or a family member or colleague. Are you in the board of an breed association of chickens, turkeys, peacocks or other poultry, then you can register your animals with ZooEasy too. The board can see and change all the data and they decide what the members get to see and/or change. This way you keep control over your database and your members get all the information they need to make the best breeding choices.
Try ZooEasy for free
ZooEasy is the ideal product for breeders of chickens, peacocks and other poultry. Apply now and try ZooEasy, the first 30 days are free.