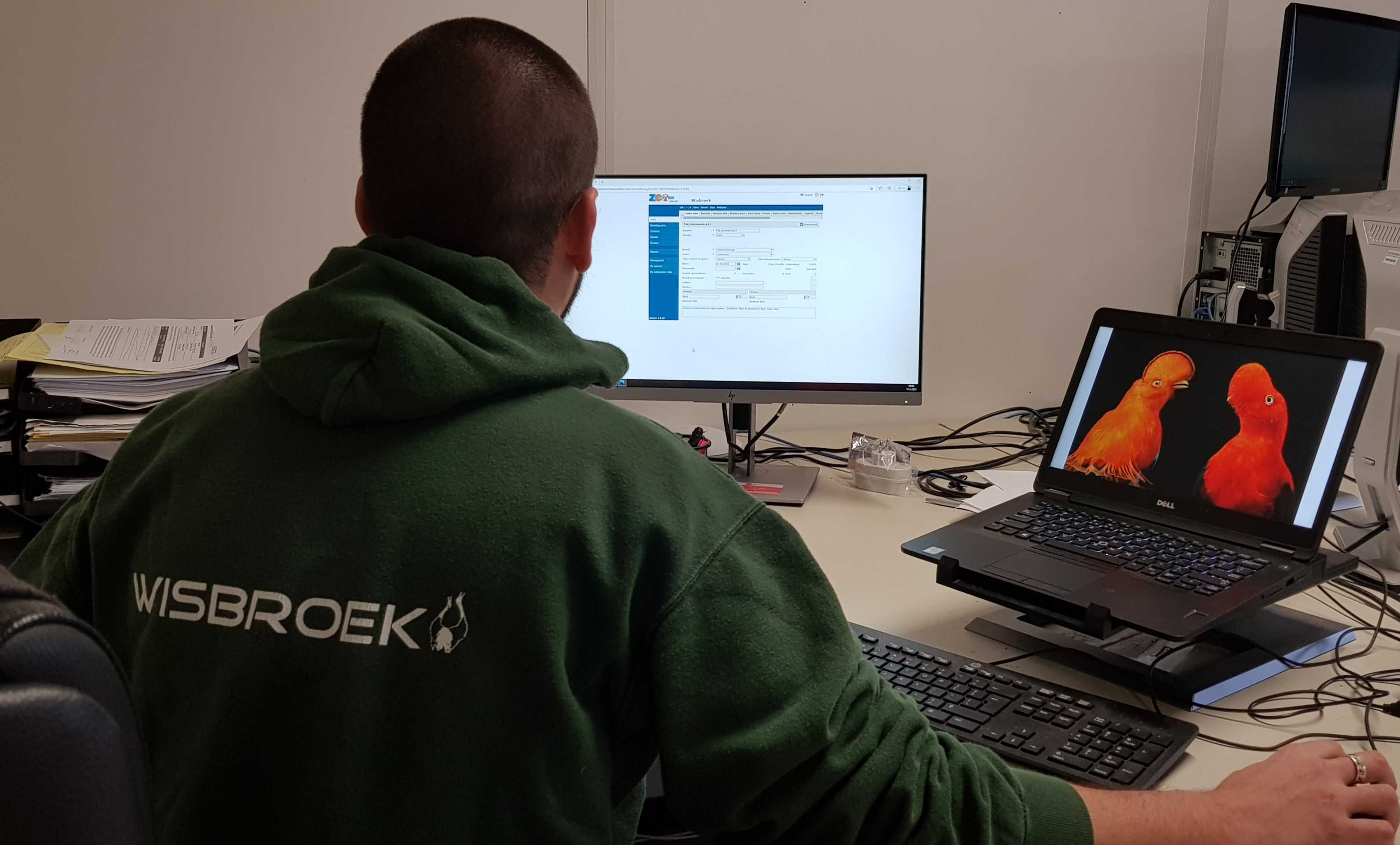 A professional move to ZooEasy Online
What started with cranes in the garden has grown into a company in high-quality bird food: Research and Development Center Wisbroek of founder and owner Vitor Moonen. "At Wisbroek in Stramproy we develop high quality feed for special bird species. The feed made by Wisbroek is extensively tested in the R&D centre, where a diversity of special bird species is housed in professionals residences. In the beginning we mainly needed simple software to have a good overview of all the animals. Now the business is very extensive and very professional. Our ZooEasy Online has grown along with this and can provide a complete overview, in which we can register all necessary information about the animals." We interviewed Tiago Nabiço, Manager of Operations at Wisbroek, subsidiary of Moonen Group of Companies.
A logical step to ZooEasy Online
"The policy within Moonen Group of Companies has switched to a cloud structure. It was a logical step for us to switch from the Stand Alone version, which was on the server, to ZooEasy Online. From the point of view of system management, it is nice that with an online version no space is required on the server. In addition, ZooEasy Online is flexible in adding and removing extra users. The data is now available everywhere, which is a great advantage! Furthermore, no new updates are necessary for new functionalities, as these are immediately implemented online."
Difference between Stand Alone and ZooEasy Online
Because Wisbroek has worked with both versions, the differences are very clear. Tiago continues: "We have been working with ZooEasy Online for about four months now. The biggest difference is of course that ZooEasy Online works in the cloud, but also the look and feel of this version is different. In addition, there are also differences in use. Someone who was used to the Stand Alone version, sometimes has to search for certain functions or data in the new Online version, because they are located in a different place. If you know where to look, ZooEasy Online is very pleasant!"
Article continues after the picture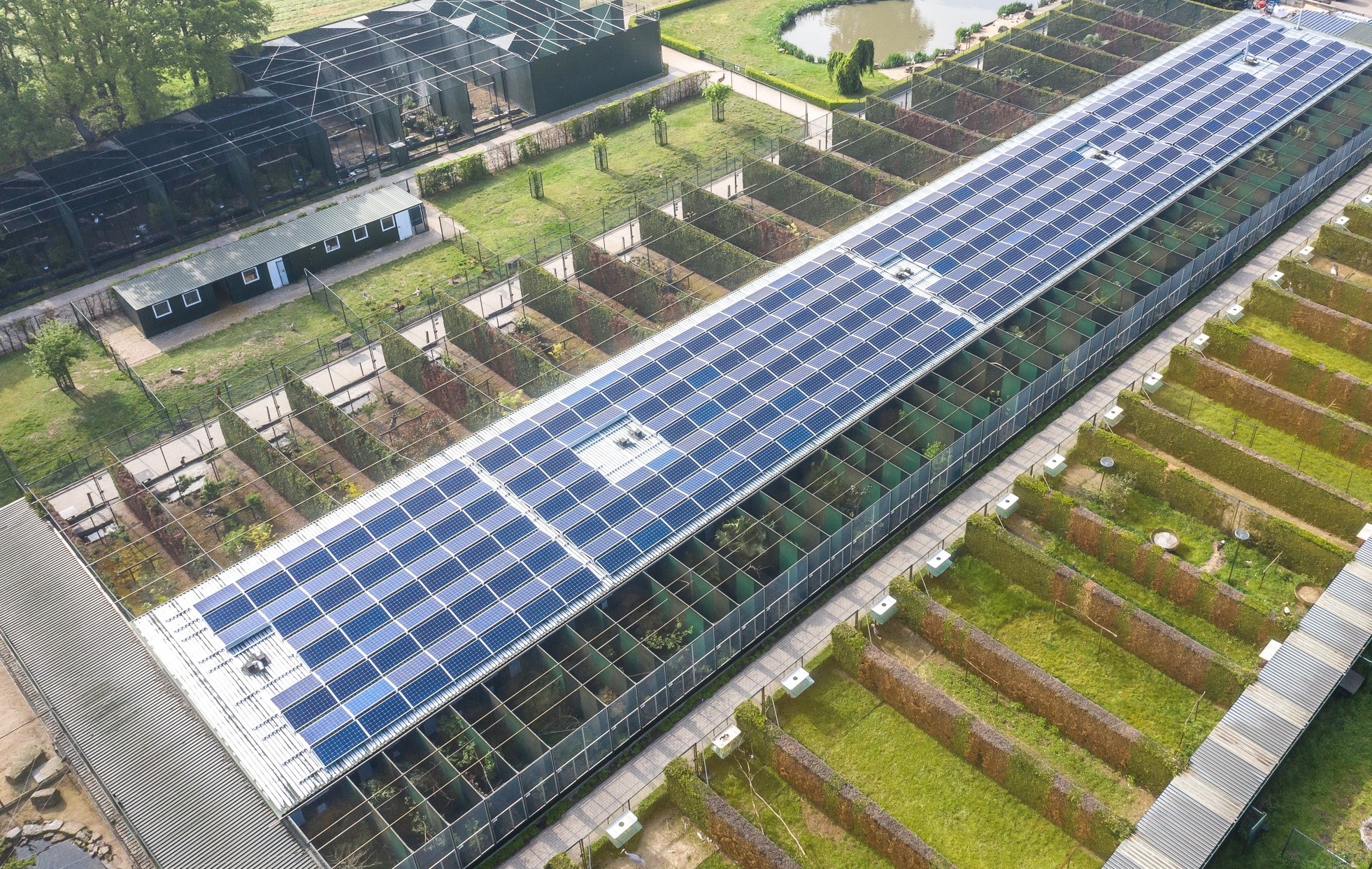 How do you use ZooEasy?
"We use ZooEasy for basic administration such as registering birds and their data. For example, ring number, value of the bird, purchase and sale dates, documentation, results of the veterinarian and even a cage change. It is an easy to understand program. In the future, an app in which you can quickly search for data would be a nice addition!"
Everything is well organised
Tiago always works well with ZooEasy. "The support from ZooEasy is very good. Questions are answered quickly and accurately. Also the switch from the Stand Alone version to the Online version was well supported which made it go smoothly. During the switch, no data was lost and we did not have to add extra data. Everything is well organised!"
Moving forward together!
ZooEasy Online is still under development and some functionalities may still be missing. Tiago gives a few tips: "The interface could show more information by using the whole screen. It is now somewhat small and therefore sometimes cluttered. In order to make certain functions and data within ZooEasy Online easier and quicker to find, an informative session from ZooEasy is a good idea! Many questions can then be answered and the user is able to find his way around this version faster. In the end we really enjoy working with ZooEasy! The Online version works easily and is flexible. We have made the right switch and are happy to be able to continue our work together!"