Zoo software
Every zoo keeps a detailed administration of all their animals. ZooEasy software offers the perfect way to keep track of the health and well-being of every single animal in the zoo. Exact inbreeding calculations provide guidance for every breeding program. The software is suitable for very small local zoos as well as large international zoos.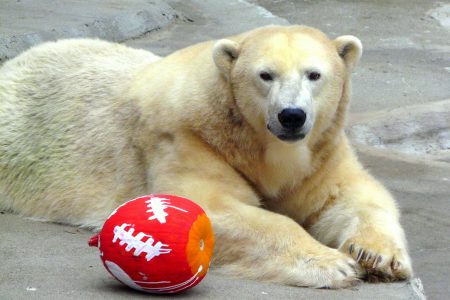 Software for all species
ZooEasy software is suitable for the registration of all species and breeds that you can find in a zoo, including farm animals, wildlife, poultry, pets and creatures that live in a terrarium or aquarium. It's perfect for the registration of tarantulas and hummingbirds, as well as elephants and polar bears. Every employee can log in to the safe online environment to register their own animals. This way you can easily track information about each and every animal. The program is used by several zoos, including a nostalgic Dutch zoo called Kasteelpark Born.
Keep track of all animals
Every zookeeper can log in to the online database to register all information about their own animals. Add notes of newborn animals, including names, registration numbers, physical appearance and select the parents, so you can follow bloodlines unlimitedly. Also register if the zoo is the owner, or if the animal is owned by another zoo and kept for your breeding program. You can even add pictures to distinguish animals from one another. Also keep track of all individual records, such as characteristics, weight and medical health files.
Health and well-being
Keep track of the health of all animals by updating their medical files. Here you can add test results of every veterinary visit, makes notes about the last vaccination date and upload reports and results of medical research, DNA tests and much more. Also create notes about special diets, suspected genetic defects or other information that can be important for the health and well-being of all animals. With our software you can easily find all this information. This way all animals in your zoo will receive maximum care and attention.
Breeding program: inbreeding prevention
Many species in the zoo are rare. Therefor zoos have the important role of carefully selecting each animal for breeding programs. ZooEasy software makes the selection process easy. The software automatically calculates the inbreeding percentage of each animal. We use the calculation method of Wright, provided by Wageningen University and Research Center (WUR) in the Netherlands. You can create a trial pedigree in advance to calculate the inbreeding percentage of the offspring. Also select multiple males and females to create a relationship matrix and show the relationship percentages between multiple animals. Use your carefully administrated health information to find the right partner for each animal.
Printing or sending pedigrees
Creating a pedigree is quick and simple. The pedigree shows three, four or five generations for each animal. The pedigree also shows basic data of your animals, such as their name, gender, inbreeding percentage and more. You can print or keep this pedigree for your own administration or use it as basic information when in contact with other zoos. It is possible to adjust the layout to your own preferences. Also add the logo of your zoo so that every pedigree fits in with your corporate identity.
Detailed contact information and more
The software offers many more features that will make the administration for your zookeepers easier. For example, register all contact details of zookeepers, vets and companies that supply food for your animals. It's also possible to add extra tabs or notes about the health of your animals, notes about their housing or other information that is part of perfectly organizing your zoo.
Professional software for zoos
Every zoo will manage their own database with ZooEasy. The software is well-secured. Every employee has their own username and password. They can have different rights to access certain information in the database. Managers will have access to all information. A manager account will give the user the right to see and change all data. An employee with a breeder account has access to animal data. The employee can change animal data, add notes and more but will only have access to information that they are allowed to see. Someone with a reader account can see certain information but has no right to alter this.
Extra features and support
ZooEasy offers extra features and excellent support for every zoo and professional animal organization. Among the possibilities are customized projects, management courses and complete database setup. We also offer extra modules, such as connections with foreign partner organizations. In this case, the zoos will use the same software and can easily share information. This is used for extensive collaboration. Take a look at our webshop for more products and services or contact our team to talk about your personal requests.
Try ZooEasy for free for 30 days
Sign up for ZooEasy and try our software for free for 30 days. Feel free to contact us for more information about our software for zoos.