DNA registration with ZooEasy
DNA research plays an increasingly important role in, among other things, (pedigree) dog breeding. New techniques are making more and more testing possible, and breeders are happy to make use of this. Extensive DNA profiles of hundreds of thousands of SNPs and results of hundreds of tested traits and disorders are no longer an exception. Several laboratories offer such DNA packages, of which Embark is one of the best known.
Customer question
Two of our customers, the FGH foundation (Breed Registration and Health Management (Pedigree) Dogs) and the Weimaraner breedclub (VWSH), have indicated that they would like help from ZooEasy in managing all this DNA data. And of course we are happy to respond to that! During an exploratory meeting, we discussed the wishes and possibilities together. What do our customers want and what can we offer?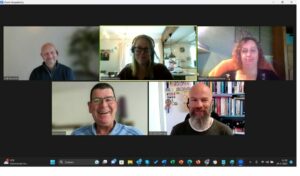 What do we want to offer?
ZooEasy intends to enable, among other things, the easy registration of DNA results and SNP profiles from providers such as Embark. As well as the comparison of inbreeding coefficients at DNA level and pedigree level. By being able to store this data in ZooEasy, ZooEasy is and will remain the database in which all animal-related information is recorded. This way, as an association or as an individual breeder, you can manage all information together in one place. From ZooEasy, the data can then, if necessary, be supplied to other organizations or authorities for analysis.
Pilot
In the meantime, our employees are already busy thinking about the possibilities and implementation of the future 'DNA registration module'. Together with the FGH and VWSH we are starting a pilot to develop this module. As soon as the module has been developed, we will inform our customers about this.
Are you interested? Then keep an eye on our website and social media for updates about this project!