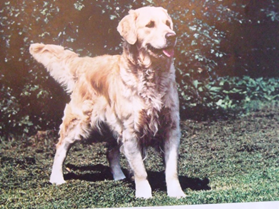 Largest Dutch databank of Golden Retrievers now in use
With almost 200,000 Golden Retrievers in their files, the Golden Retriever Club Netherlands (GRCN) is the breed association with the largest amount of registered dogs in the Netherlands. For the first time in their club history, the database is accessible for their members. Since this month members can request a personal account, and get access to lots of information about their breed. The club asks their members to check if the files of their own dogs is correct. Through this collaboration, the GRCN will soon not only be the club with the largest database, but also the most reliable database with information about all their dogs.
History
The GRCN is a club with a rich history. The data dates back to the twenties of last century. Earlier we interviewed Henri Dekkers, the proud chairman of this large breedclub: "With all these data we can trace back the origin of this breed." He doesn't record just information of the Dutch dogs, but wants to find their foreign ancestors as well. "In the nineties we have also amplified our data with studbooks from Scotland. Back then we added all information manually. That's painstaking work, but now we ow none of the largest databases in the Netherlands. I'm really proud of that."
Love for Golden Retrievers
The chairman has bred dogs in the past, like Aradias Apricot Whirl (Lady), the dog on the picture. Now Henri only has one Goldie left, an eleven year old dog from his latest litter. "Seeing a Golden Retriever was love at first sight. It's a real dog: a long tail, nice height and very social when he's well bred." Henri's dogs can also be found in the large database.
Solidarity within the club
The GRCN has worked more than thirty years to complete their database. Henri Dekkers is very greatful to his members who make this possible: "We have always been a club with lots of solidarity, full of fantastic events and several commissions who keep it running." Now the more than 2,000 members can see information about dogs, search for health reports and make their own trial pedigrees. They can also add a picture of their own dog. Henri Dekkers: "Every club dreams of a complete database. This history is an important part of our club."