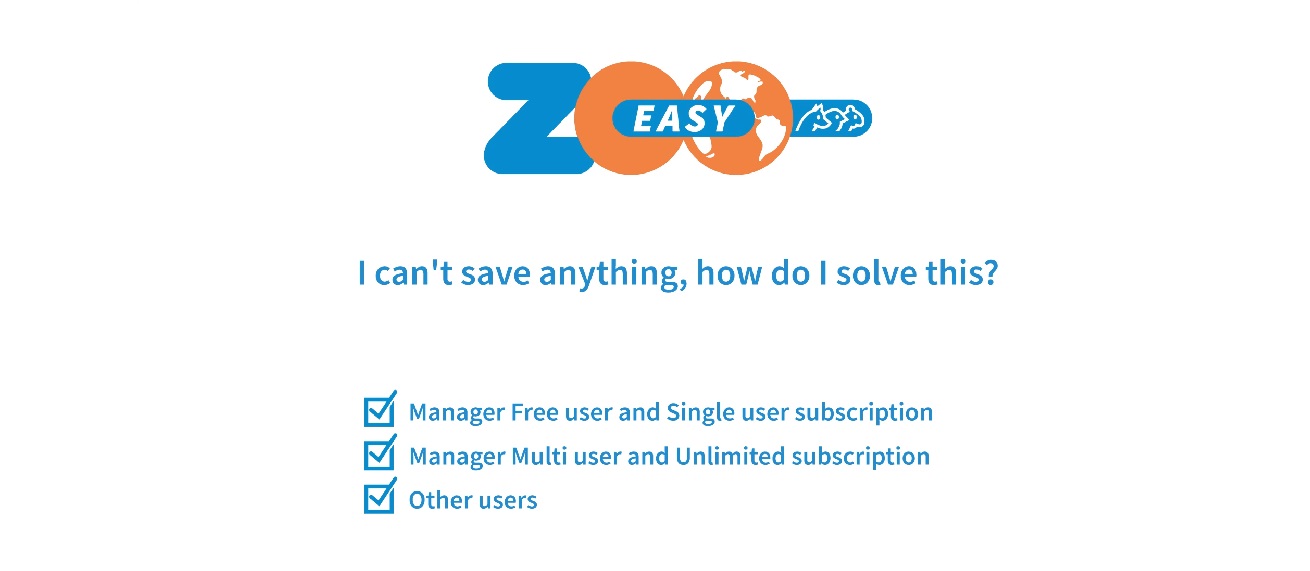 ZooEasy starter videos now online!
Instruction videos now available on our website
Under Support menu on our website you will no longer find the old manuals, but easy tutorial videos to guide your way in ZooEasy.
Videos for starters
The first series of videos have now officially been published. When you are just starting out with ZooEasy or haven't been using it for long then these videos were made for you.
Advanced
But we're not done yet. We will now continue producing videos for our more experienced users. We hope this will help you get even more out of our product by discovering new possibilities.