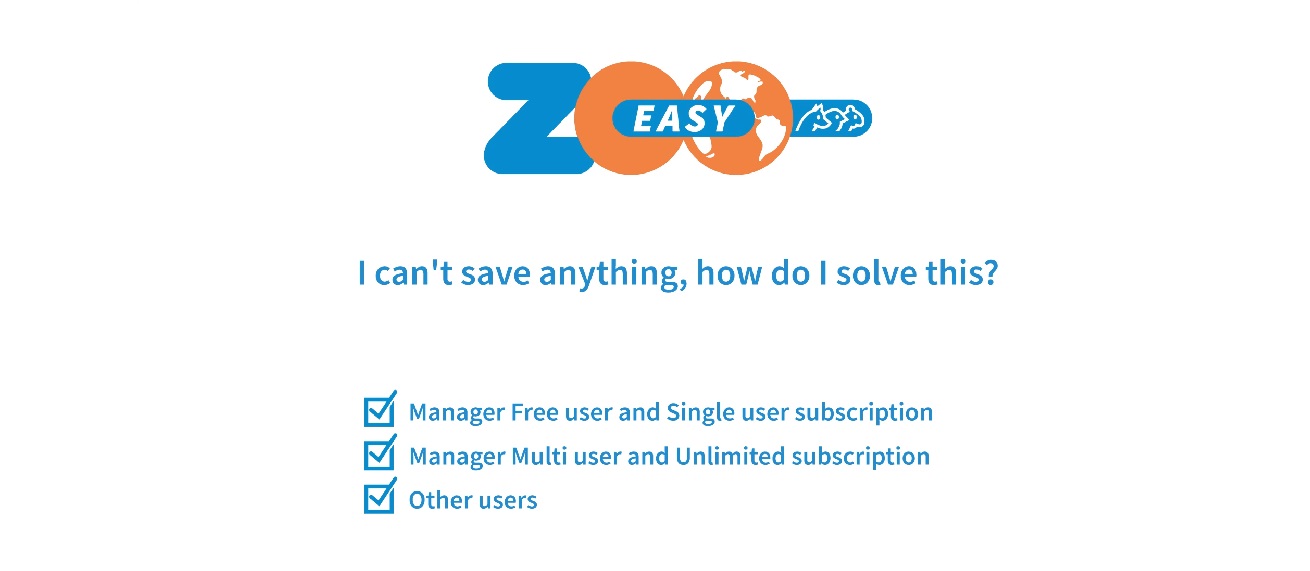 New videos and manuals with explanation about ZooEasy now available
Recently the ZooEasy team has been working hard on making new videos and manuals on how to use ZooEasy Online. These videos and manuals are based on questions we have received through the helpdesk. Where we noticed different users asking the same questions, we wrote an explanation.
We will highlight the most important ones:
How can I hide field that I'm not using?
By default, the all fields are shown. But it is possible that you don't need to use them all for your species. A lot of fields can be hidden in the settings. Watch this video to learn how to.
With ZooEasy Online you, as an administrator, can now create reports yourself. You can format these reports in your own house style such as logo, front cover and font. We have made the manual available so you can even create them yourself! We have also included a number of templates for your convenience that you can use, such as a pedigree card, 4 and 6 generation pedigree.

In addition to design a report, we also explain in this manual how you, as an administrator, can grant rights to your users to be able to use certain reports or not. You can download the manual and sample templates from this page.